Bored in the house? Tiger will teach you a few ways to make your life at home a little more fun and educational!
Let's Have Some Fun At Home!
As a wild animal, staying at home sucks. 
I miss running around with other Tiger Cubs, I miss eating on my favourite ice cream in the city, I miss strolling around London and teasing my best friend Tim 🙁
Although I kinda feel a bit sad, Tim always assures me that our home is the safest place on Earth right now. His Mum and Dad agree too. 
Now, as a roarsome international celebrity living with my best friend, what do we do to cope with the boredom and loneliness at home?
My fellow Tiger Cubs will love these too, so read attentively parents (yes, I'm looking at you, Mummy and Daddy). Hmmm!
Create Arts and Crafts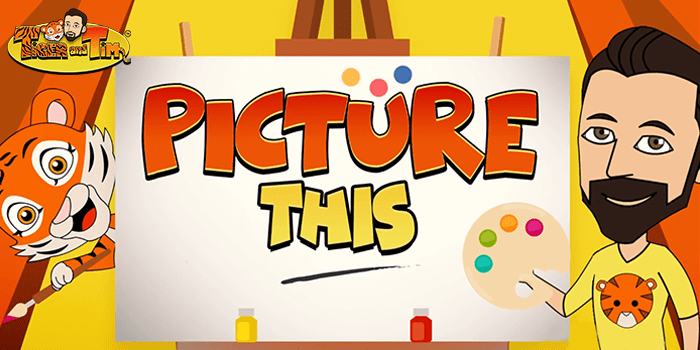 Does your little Tiger Cub love colours, shapes, and forms like me? Creating an arts and crafts project is something that they will surely looooooove. Whether it is a doodle, a sketch, papier-mache, or a painting, producing an art project during quarantine will develop your Tiger Cub's creativity and skillfulness.
To highlight your kiddos' talents, you can submit their masterpiece to appear on the Tiger and Tim Show, a new animated series for kids on YouTube that was launched on July 1, 2020. Having your kid's drawing or collage featured on the show can kickstart their career as the world's leading kid artist!
Learn New Things
Staying at home is the purr-fect time to learn new skills and talents. Did you know that I am sharpening my English reading skills with Anglia Education? That's an adult education provider for people who don't speak English as their natural language (like me!). With constant practice reading English I learn about the difference between 'your' and 'you're' and many other things! Paw-some right?
Kids and older kids (yes, we are talking about all of you adults reading this!) can also learn new jokes, riddles, and tongue twisters by watching our educational videos for kids on YouTube. Tiger and Tim, for example, has a segment called "The Joke Shop" where Tim tells me a riddle, and I then have to guess the answer (I always win!).
Read Stories and Tales
Tim and I really love stories! Before we go to bed, Tim reads tales from a storybook until I fall asleep. This helps me learn how to read English and to appreciate good values and good morals. If you watch the first episode of our learning video for kids, Tiger and Tim, my best buddy Tim told the story of a cheeky rat! Yikes. It definitely taught me that I should wash my hands regularly!
If your Tiger Cubs want to watch audio-visual stories, they can read along with Tim on every episode of Tiger and Tim. By watching educational videos for children regularly, your kids can improve their reading, literacy, and learning skills. And what's more, they get to meet me too. I promise that if you give us a chance, you or they will not regret it!!

Lots of Love, Tiger xoxoxoxoxo

Learn more about cute pals, Tiger and Tim, by subscribing to our weekly newsletter and following them on social media (Facebook, Instagram, Tiktok, Byte). Don't also forget to watch our regular YouTube episodes – just search "Tiger and Tim" inside YouTube and you will find us! Tiger and Tim is an animated video for kids that even Mums and Dads will enjoy.